MiGROW
Strategic project. With the project MiGROW, we want to raise awareness on a local and European level about the importance of mental health & self-efficacy services for young refugees.

---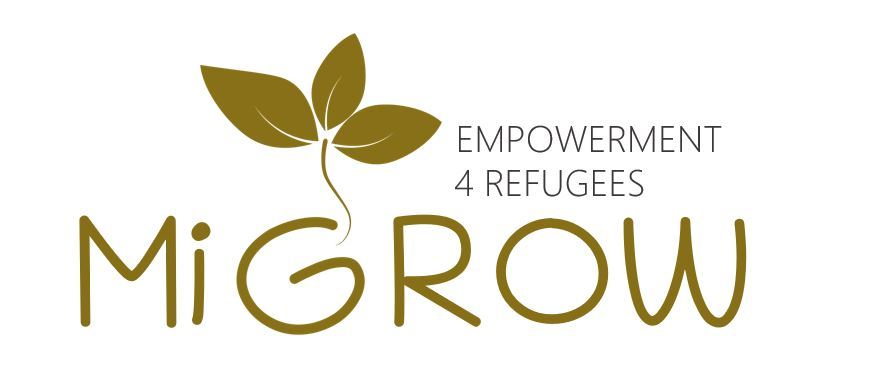 SITUATION
The living space of young refugees is characterised by factors that potentially threaten their psychological well-being. In addition, the target group's self-efficacy is often limited due to the social and legal anchoring in society. Contrary to its relevance, the topic of mental strength is underrepresented in the diverse offers for the target group.
PROJECT GOALS
o Offering workshops to strengthen general self-efficacy
o Development & implementation of an innovative training programme on empowerment & selfness for
young refugees
o Making support and participation opportunities visible in the EU
o Establishment of a European network to support the holistic integration of refugees
PROJECT ACTIVITIES
NATIONAL WORKSHOP SERIES
10 in Austria & 10 in Spain for 200 young refugees. Topics: Mental training & selfness, cultural awareness,
access to information, entrepreneurship skills, Erasmus+ opportunities, etc.

KNOWLEDGE TRANSFER BETWEEN PARTNER ORGANISATIONS
Thematic complementary & cooperation possibilities, joint development of a training programme (growth camp).

INTERNATIONAL GROWTH CAMP
Interlinking of all thematic focal points. Duration: 8 days, Implementation: Austria. Participants: 20 young refugees from Austria & Spain
TRAIN-THE-TRAINER
6 Webinars for 10-15 European Organisations
TRAIN-THE-TRAINER HANDBOOK
MiGROW Handbook by Asociacion Mundus on Scribd
PROJECT PARTNERS